Abundance Naturally HGH Select Capsules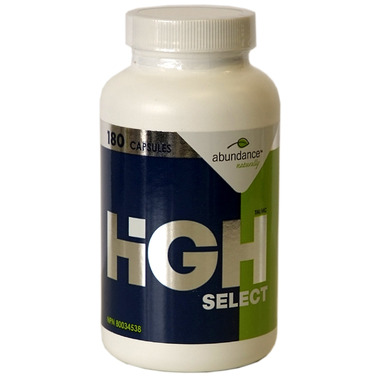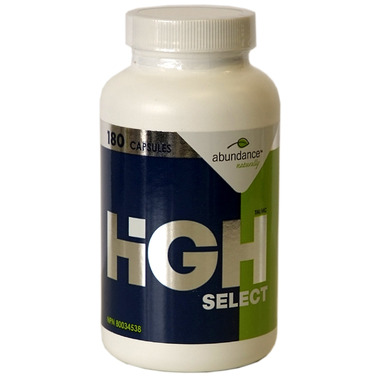 Abundance Naturally HGH Select Capsules
HGH Select stimulates your body to produce human growth hormone. The benefits include increased lean body/muscle mass, decreased body fat, balanced cholesterol levels, skin elasticity, strengthened immune system, increased sex drive and sexual performance, mental alertness, enhanced mood, injury recovery, better and sounder sleep and it promotes cardiovascular health.
EACH CAPSULE CONTAINS:
Beta-Carotene (all-trans-beta-carotene)

400 mcg
Vitamin B6 (pyridoxine hydrochloride)
0.83 mg
Dong Quai (angelica sinensis root)
10 mg
Non-Medicinal Ingredients:Gelatin, microcrystalline cellulose, acesulfame-k, oligofructose, d-fructose

eric:
more than a year ago
I have used this product for several months. I am pleased with the results, as it has helped me to increase strength. It took some time since it uses natural products (as it says on the label), but the results are long lasting. Yes, I would recommend this product, especially for the 40+ set.
eric:
more than a year ago
I have been using this product for 2-3 months and have noticed an increase in muscle mass, even though I usually take only half of the resommended dose. I feel less fatigue during my workouts at the gym and generally feel better physically than I did before I started using HGH. I would recommend this product to anyone wishing to increase their strength and generally improve their endurance.
Page
1