Adrien Gagnon Beta Carotene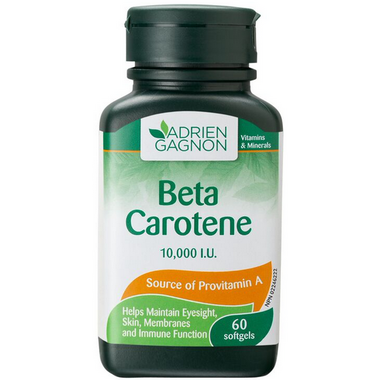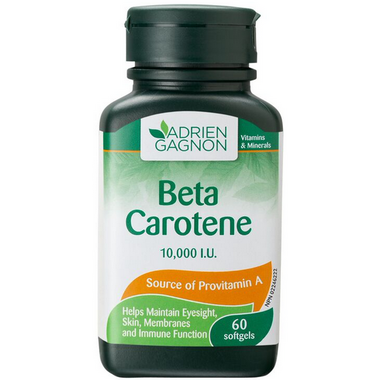 Adrien Gagnon Beta Carotene

Adrien Gagnon Beta Carotene is a source of vitamin A for the maintenance of good health, to help maintain eyesight, skin membranes and immune function. It is a source of vitamin A to help in the development and maintenance of bones, teeth and night vision and helps to prevent vitamin A deficiency.
Benefits & Recommended for:
Beta-carotene enables the body to produce vitamin A.
Vitamin A has an important role in night vision, bones growth and immune system regulation.
Contributes to maintaining the structures of the skin and mucous membranes.
Dosage:
Adults : Take 1-2 softgels daily, as needed.