Adrien Gagnon pacran Cranberry Extra-Strength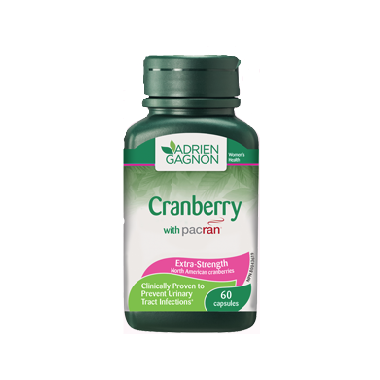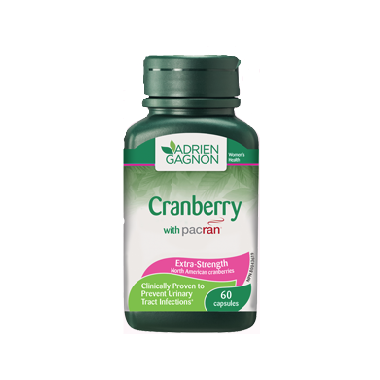 Adrien Gagnon pacran Cranberry Extra-Strength
- We're sorry, this product is no longer available!
- Shop for other products in: Cranberry

Adrien Gagnon Cranberry Extra-Strength is a urinary antiseptic that helps prevent recurrent urinary tract infections. Cranberry extracts prevent bacteria from adhering to the urinary tract walls. Health Canada recognizes the action of cranberry on the prevention of urinary tract infections.
Benefits & Recommended for:
To fight against bladder infections, urinary tract infections, the burning sensation during urination, the need to urinate often as well as bacteria proliferation.
Cranberries contain proanthocyanidins, which can prevent the adhesion of bacteria to the urinary tract mucus walls. These bacteria are therefore easily eliminated through urine.
The efficacy of cranberry extract in the prevention of recurrent urinary tract infections is demonstrated by clinical trials.
Precautions & Adverse Effects:
Use for a minimum of 4 weeks to see beneficial effects.
Consult a healthcare practitioner prior to use if you have a history of kidney stones or if you are taking blood thinners.
Consult a healthcare practitioner if symptoms persist or worsen.
Dosage:
Adults: Take 2 capsules daily, as needed.
Note: A daily supply of 2 capsules is equivalent to 8 to 10 ounces (300 ml) of cranberry juice or 17 g of whole cranberries.