Adrien Gagnon Prosta-Med Intense Extra-Strength
One a Day Symptom Relief
60 Capsules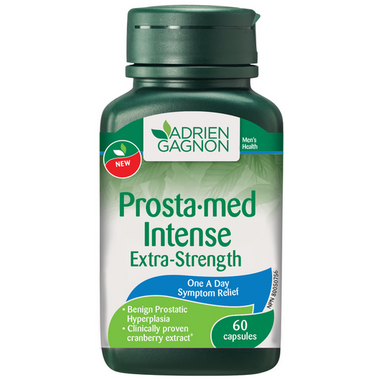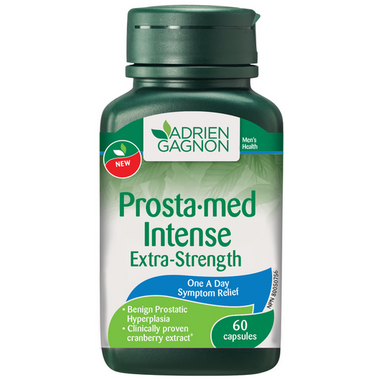 Adrien Gagnon Prosta-Med Intense Extra-Strength
One a Day Symptom Relief
60 Capsules
Adrien Gagnon Prosta-Med Intense Extra-Strength is used in herbal medicine to help relieve the urologic symptoms (e.g. weak urine flow, incomplete voiding, frequent daytime and night time urination) associated with mild to moderate benign prostatic hyperplasia.
Benefits & Recommended for:
To help relieve urinary symptoms caused by benign prostatic hypertrophia.
Prevents urinary infections.
More than 50% of men over 60 years old are affected by prostate enlargement (BPH) and it reaches 90% for men over 80.

Precautions & Adverse Effects:
Consult a healthcare practitioner prior to use to exclude a diagnosis of prostate cancer, if you are taking blood thinners or if you have a history of kidney stones. Consult a healthcare practitioner if symptoms persist or worsen.
Dosage:
Adults: Take 1 capsule per day. Take with food to minimize gastric disturbance.