Adrien Gagnon Relaxen Night
Nighttime Stress Mangement
100 Capsules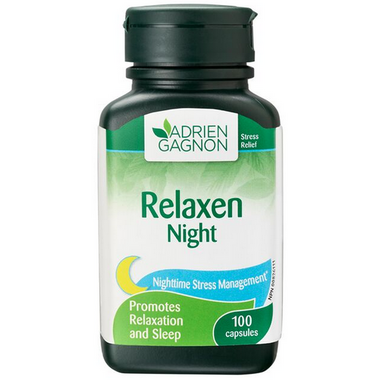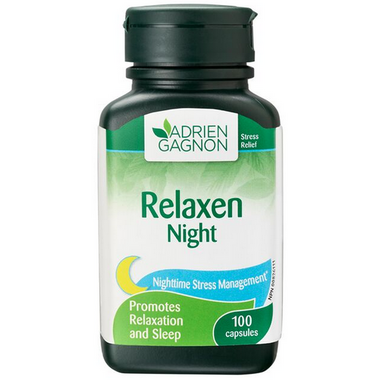 Adrien Gagnon Relaxen Night
Nighttime Stress Mangement
100 Capsules
Adrien Gagnon Relaxen Night is a calming and relaxing formula to help induce sleep. It calms nervousness due to stress, fatigue and overwork.
Benefits & Recommended for:
Light sedative formula to promote sleep
Calms nervousness
Plant combination promotes a deep and refreshing sleep
Note: When used as recommended, Relaxen does not cause physical or psychological addiction.
Precautions & Adverse Effects:
Do not use with alcoholic beverages or if you are pregnant or breastfeeding.
Consult a healthcare practitioner prior to use if you are taking barbiturates, sedatives and/or herbs with sedative properties.
Consult a healthcare practitioner for use beyond 6 weeks or if you feel drowsy and/or have withdrawal symptoms after abruptly discontinuing chronic use.
Dosage:
Adults: Take 1 or 2 capsules at bedtime. Use occasionally.