Adrien Gagnon Saw Palmetto 300 mg
Prostate Support
100 Capsules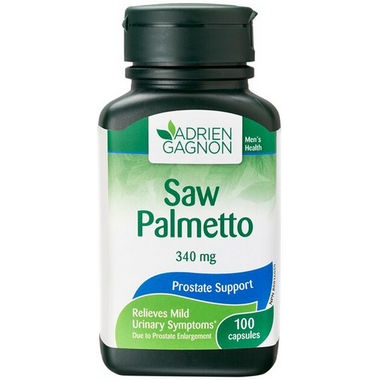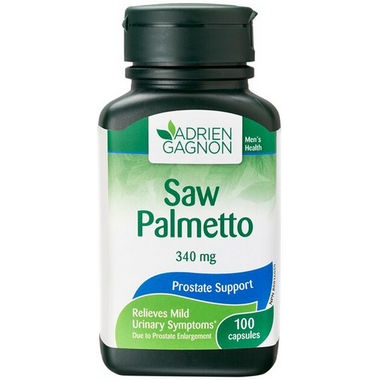 Adrien Gagnon Saw Palmetto 300 mg
Prostate Support
100 Capsules
Adrien Gagnon Saw Palmetto help relieve the symptoms of prostate hypertrophy, a form of prostate enlargement.
Benefits & Recommended for:
Prostate benign hypertrophy
A frequent need to urinate
Getting up several times at night to urinate
Weak urinary stream
Inability to empty bladder
Precautions & Adverse Effects:
Consult a healthcare practitioner prior to use if you are taking blood thinners, hormone replacement therapy, or birth control medication.
Consult a healthcare practitioner if you experience gastrointestinal discomfort.
If symptoms persist after 6 months, consult a healthcare practitioner.
Do not use if you are pregnant or breastfeeding.
Dosage:
Adults: Take 2 capsules 3 times a day, with a meal.
Use for a minimum of 3 months.





Jacqueline:
more than a year ago
Bought for boyfriend who had a scare with high PSA levels. He started this product over 10 days ago, already seeing improvement as he did not want to or need to be on Med's anymore, but wanted to still take care of his manly parts!! He's only in his very early 40's with no family history!!
Page
1