Adrien Gagnon Turmeric High Absorption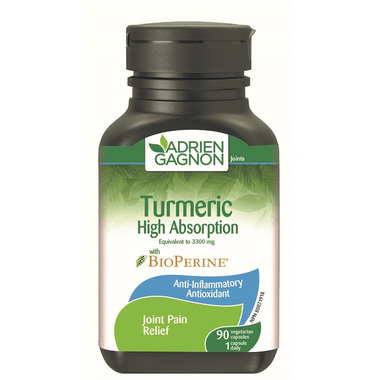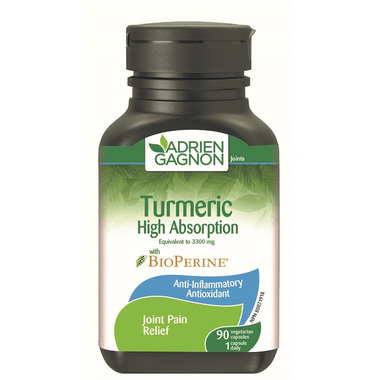 Adrien Gagnon Turmeric High Absorption



Adrien Gagnon Turmeric High Absorption is a natural anti-inflammatory to relieve joint pain. Turmeric is a plant that has been used in Indian Ayurvedic Medicine to relieve joint pain. The active principle of curcuma is curcumin which has very interesting anti-inflammatory properties. Turmeric in association with piperine, black pepper extract, highly increases the absorption of curcumin for a more efficient pain relief. Curcuma is also well-known for its antioxidant effects.
Smooth for the stomach, it stimulates the liver functions and treats digestive disorders.
Features:
Curcuma with piperine to improve absorption
Provides protective antioxidant effects
Natural product smooth for the stomach
Dosage:
Adults: Take 1 to 2 capsules daily.

Ingredients:
Each capsule contains:
Dried Turmeric [Curcuma longa] (rhizome):500 mg
Concentrated Turmeric [Curcuma longa] (rhizome) 28:1 extract equivalent to 2800 mg of dried rhizomes standardized to 82% curcuminoids:100 mg
BioPerine® Black Pepper [Piper nigrum] (fruit) 50:1 extract equivalent to 250 mg of dried fruits standardized to 95% piperine:5 mg

Caution:
Consult a health care practitioner for use beyond 12 weeks or if symptoms persist or worsen. Consult a health care practitioner prior to use if you are pregnant or breastfeeding, if you have gallstones or a bile duct obstruction, stomach ulcers or excess stomach acid or if you are taking any other medications or natural health products, as black pepper/piperine may alter their effectiveness.

Canadian brand, Dairy free, Peanut free product, Tree nut product, Gluten free, Natural, Vegan