Lavender & Chamomile
340 g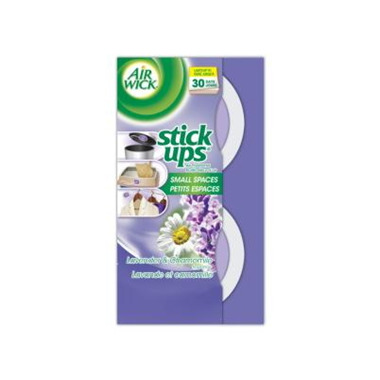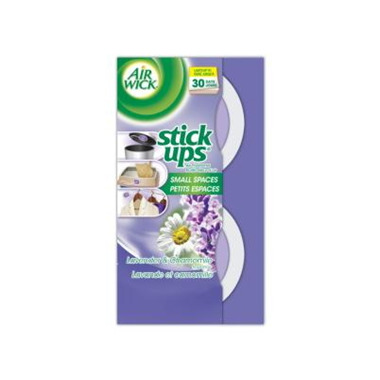 Air Wick Stick Ups
Lavender & Chamomile
340 g
Air Wick Stick Ups Slow Release air fresheners are ideal for stopping big odours in small places.

Place an Air Wick Stick Up Slow Release directly at the source of odours in small places like garbage bins, diaper pails, closets, the pantry, litter boxes, near toilets or in your car. With a simple twist, you can adjust the disc to the desired level of freshness.

A characterful fragrance of aromatic Lavender essence rounded off with gentle Chamomile and precious wood scents.