Air Wick V.I.POO Toilet Perfume Rosy Starlet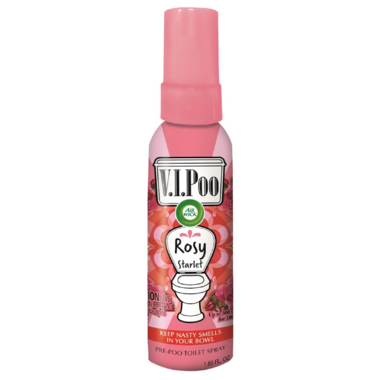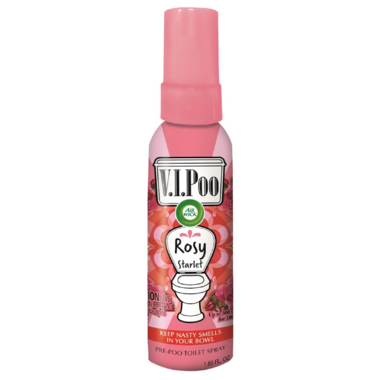 Air Wick V.I.POO Toilet Perfume Rosy Starlet
The time has come to change the way we face embarrassing bathroom odors! Keep nasty smells in the bowl with new Air Wick V.I.POO Toilet Perfume. Air Wick's collection of scents (Lavender, Lemon, and Rose) trap nasty smells in the bowl and release a SPECTACULAR fragrance that leaves the bathroom smelling better than before you used it.
Features:
Proactive Odor Protection: Pre-poo toilet spray traps odors before they escape
Keep Nasty Smells in Your Bowl: Creates a layer that traps odors under the surface
Contains Essential Oils: Releasing a fresh fragrance leaving the bathroom smelling great
Lasts and Lasts: Up to 300 sprays for 100 uses per bottle
Perfect for On-the-Go: Small, convenient, non-aerosol spray bottle is easily portable
Faye:
a couple of weeks ago
I like this Rosy Scarlet Scent very much. It does smell like perfume and has a very pleasant smell.
I do not use it all the time, so it will last longer.
One spray is all that is needed, it can be sprayed into the air near the toilet bowl.
Will buy it again, since it is non-aresol. I try not to breath it in, to be on the safe side.
Page
1