Allmax Isoflex Protein Isolate Bar
Chocolate, Peanut Butter Fudge
1 Bar - 85 g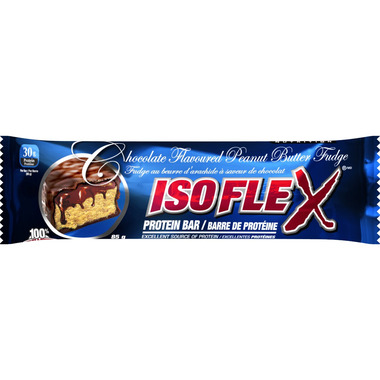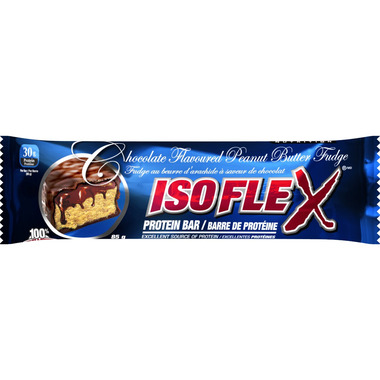 Allmax Isoflex Protein Isolate Bar
Chocolate, Peanut Butter Fudge
1 Bar - 85 g
- Sold in multiples of: 12

- Sold in multiples of: 12

IsoFlex Triple Layer Bar is a great tasting High Protein and Low Sugar meal replacement or snack bar. Decadent and rich chocolate icing layered over a crunchy peanut butter cookie filling with real roasted peanuts, all nestled inside a coating of sinfully light chocolate.

Each bar contains 30 grams of high quality protein, Omega 3 and 6 essential fatty acids, as well as essential vitamins and minerals. Even though these bars taste delicious, you'd be surprised to hear they only contain 1 gram of sugar per bar. The sugar found in these bars has a minimal impact on blood sugar and insulin, so they are an ideal option for your body-shaping plan.
Triple Layer Protein Isolate Bar.
30 G Protein
1G Sugar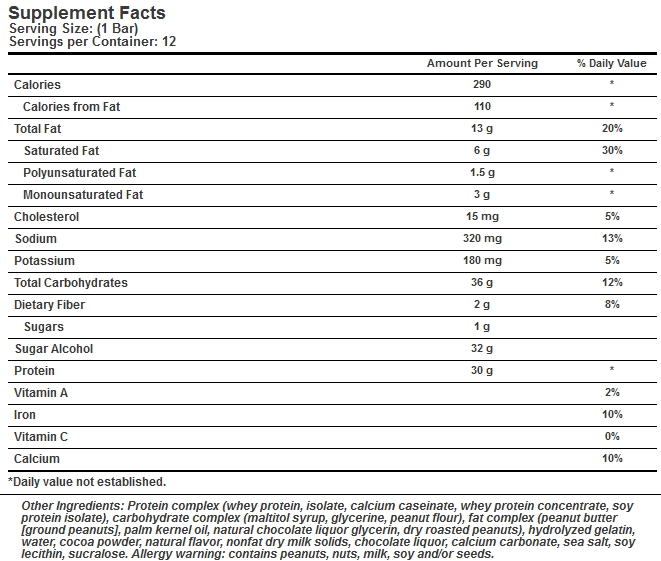 LC:
more than a year ago
These bars are awesome! They fill you up and they taste great! They're packed with protein and not too sweet, but just sweet enough to satisfy my craving for chocolate. I also like the size of them - with smaller bars, I found myself still hungry (maybe it's a visual thing - this bar is HUGE so in my mind, I've had a whole meal!). I'm excited to try other flavours. Will purchase again!
Page
1