Aneros Helix Classic Prostate Massager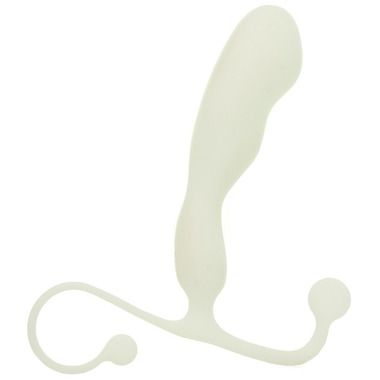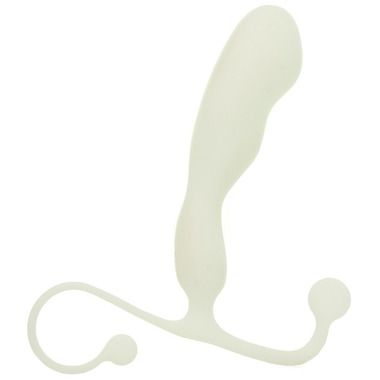 Aneros Helix Classic Prostate Massager
Combining modern knowledge of male anatomy with ancient Oriental inspired erogenous zone awareness, Aneros' top selling Helix Classic melds science with sexual history, resulting in an innovative Prostate Stimulator designed to target more than one male pleasure center.
Featuring deeper contours and a relatively large head, the Helix was created to satisfy novice and expert and prostate stimulators. Like most Aneros models, the Helix features a unique design meant to be enjoyed hands-free. Once in place along the anal canal, the thick swells and ridges align with nerve-ending rich areas, massaging naturally along with contractions of the anal muscles. The Helix has inspired some extremely positive reviews, many men attest to achieving orgasms of unheard-of full body intensity, often in multiple numbers.
Aside from the internal massage, the Helix stimulates externally too. A smooth nub reaches up from below the insertable portion, placing pressure on the often-overlooked perineum. An indirect route to the prostate and nearly always enjoyable when touched, stroked and massaged, perineal pleasure combines with internal sensation for indescribable pleasure. A curled handle fits neatly between the buttcheeks for removal- try to avoid the temptation to tug and twist it, the Helix does its best work when left alone.
In nonporous, 100% body safe, FDA approved material, the crystalline polymer acetal making up the Helix features lots of strength and stiffness, it's incredibly smooth and seamless for utmost comfort. Lots of high quality lubricant is required with this and any Aneros massager- any good water-based formula will work very well. Wash thoroughly before and after use using warm soapy water. Detailed user guide included.
Specifications
Length: 5.25"
Insertable Length: 3.8"
Girth: 3" at largest point
Width: 1" at largest point
Materials: Silicone
Special Features: Non-Phallic, Phthalate Free, Smooth Surface
Color: White