AOR Advanced Magnesium Complex
90 Vegie-Caps
90 Vegie-Caps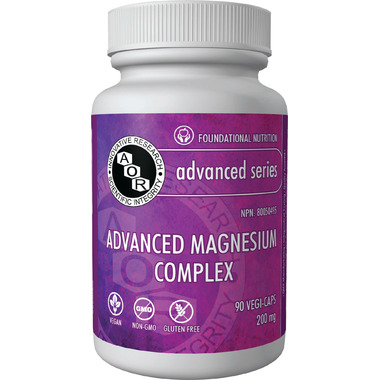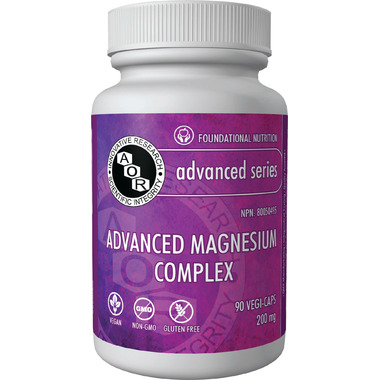 AOR Advanced Magnesium Complex
90 Vegie-Caps
90 Vegie-Caps
Contains four bioavailable forms of magnesium, each with its own unique benefits
Enhances energy production, mood and sleep
Supports muscle function, bone health and heart health
The most advanced magnesium supplement available
Directions: 


Take 1-3 capsules daily with/without food, or as directed by a qualified health care practitioner.

Ingredients:
Magnesium 100 mg as Glycinate. Aspartate, Malate, Ascorbate
Non-medicinal ingredients: sodium stearyl fumarate. Capsule: hypromellose.
Gluten Free, Vegan, Contains no wheat, gluten, peanuts, sesame seeds, sulphites, mustard, soy, dairy, eggs or any animal byprodu
ct



Candace:
a few months ago
I find this to be a high quality brand of vitamin and am glad that it is in a capsule, not a tablet form. It seems like the doses are smaller 100mg per pill as compared to the 500mg I was taking. But I think it will work out similarly in the end as these forms or magnesium are more bioavailable and are in a more easy to digest form.
Page
1