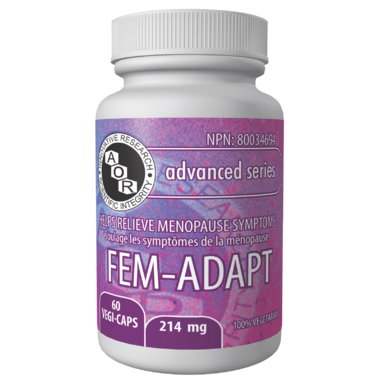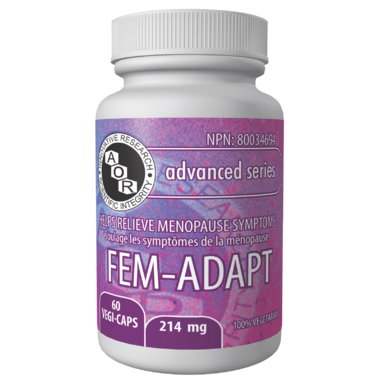 - We're sorry, this product is no longer available!
- Shop for other products in: Menopause

A Natural Solution for Menopausal Symptoms
Helps reduce hot flashes and night sweats while also promoting mood balance
Helps balance hormones, reducing the risk of post-menopausal diseases
Provides four of the most effective and research-backed phytoestrogens

Directions: 

Take 2 capsules daily with/without food, a few hours before or after taking other medications or natural health products, or as directed by a qualified health care practitioner.

Ingredients:
Linum usitatissimum L. extract (80-120:1) 168 mg;
Soy Isoflavone extract 60 mg (AIE*Total isoflavones 14.2 -18.2 mg; AIE*Genistein/Genistin 8.4 -10.2 mg); Black Cohosh extract (15-20:1) 80 mg; LIFENOL® Hops extract (15-25:1) 120 mg;
*AIE: Aglycone isoflavone equivalents
Non-medicinal ingredients: microcrystalline cellulose, silicon dioxide, maltodextrin, tricalcium phosphate. Capsule: hypromellose.

Caution:
Ensure you are up-to-date on mammograms and gynecological evaluations prior to use. Consult a health care practitioner prior to use if you are breastfeeding, taking blood thinners, have a history of hormonal or gynecological disease including ovarian cancer, endometriosis or uterine fibroids, have a liver disorder or develop liver-related symptoms (e.g. abdominal pain, jaundice, dark urine), are taking hormone replacement therapy (HRT) including thyroid hormone replacement therapy or have depression or related diseases. Discontinue use and consult a health care practitioner if you experience breast pain, discomfort or tenderness or if you experience a recurrence of menstruation and/or uterine spotting. Do not use if you are pregnant, if you currently have or previously had breast cancer or breast tumours, have a predisposition to breast cancer as indicated by an abnormal mammogram, biopsy or have a family member with breast cancer. Consumption with alcohol, other medications or natural health pro ducts with sedative properties is not recommended. Some people may experience drowsiness. Exercise caution if operating heavy machinery, driving a motor vehicle or involved in activities requiring mental alertness. Hypersensitivity such as an allergy has been known to occur in rare cases, in which case discontinue use. Consult a health care practitioner if symptoms persist or worsen, or for use beyond 1 year. This product contains soy.

Gluten Free, Vegan, Contains no peanuts, eggs or shellfish.