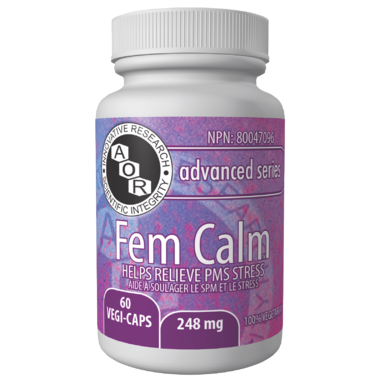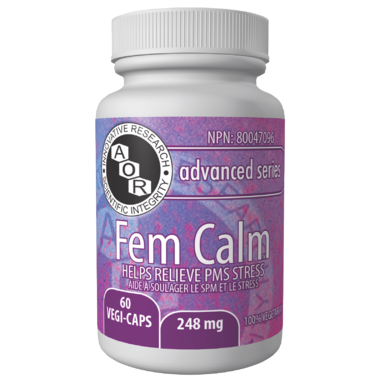 A Natural Solution for PMS Symptoms
Helps to balance mood changes
Improves menstrual regularity
Promotes hormonal balance

Directions:
Take 2 capsules once daily with/without food, or as directed by a qualified health care practitioner. Do not take immediately before bed. Use for a minimum of 3 months to see beneficial effects for menstrual cycle irregularities.

Ingredients:
Chasteberry extract (Vitex agnus-castus 12:1) 20 mg; Rhodiola rosea extract (3% rosavin, 1% salidroside) 144 mg; Ashwagandha extract (Withania somnifera 10:1) 300 mg Vitamin B6 (Pyridoxal-5'-phosphate) 30 mg; Vitamin B12 (Methylcobalamin) 1 mg; Folic acid (calcium L-5-MTHF) 300 mcg
Non-medicinal ingredients: silicon dioxide, microcrystalline cellulose, sodium stearyl fumarate, maltodextrin, gum Arabic. Capsule: hypromellose.

Caution:
Consult a health care practitioner prior to use if you are taking hormone containing medication such as progesterone preparations, oral contraceptives or hormone replacement therapy (HRT), antidepressant medication, or if you are pregnant or breastfeeding. Consumption with alcohol, drugs or natural health products with sedative properties is not recommended. May cause irritability and insomnia, in which case discontinue use. Consult a health care practitioner if symptoms persist or worsen. Do not use if you have bipolar spectrum disorder.

non-GMO, Vegan, Contains no wheat, gluten, peanuts, sulphites, soy, dairy, eggs, fish, shellfish or any animal byproduct.