Helps Recharge the Mind and Body
120 Capsules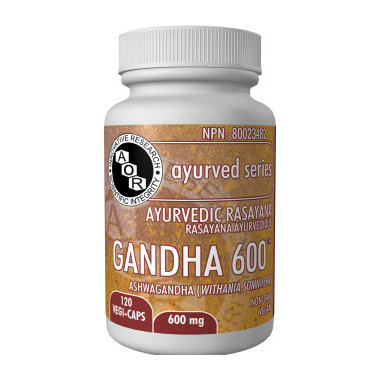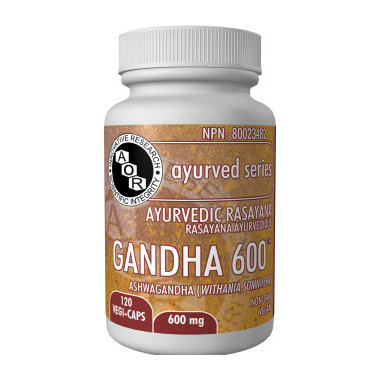 AOR Gandha 600
Helps Recharge the Mind and Body
120 Capsules
AOR Gandha 600 is Withania somnifera (ashwagandha), a plant widely used in Ayurveda, the medicine of ancient India. Ashwagandha is traditionally used in Ayurveda as Rasayana (rejuvenative tonic), to relieve general debility, especially during convalescence or old age, as a sleep aid, to balance aggravated Vata (nervine tonic, sedative), and for memory enhancement.
Benefits:
A powerful Ayurvedic adaptogenic herb
Helps with chronic stress, low energy and poor endurance
Supports the function of the immune system and liver
Gluten Free
Vegan


Directions:
Adult Dosage: Take 1 capsule daily, with or without food, or as directed by a qualified health care practitioner.
Cautions:
Consumption with alcohol, other drugs or natural health products with sedative properties is not recommended.
Pregnancy/Nursing:
Do not use






Dani:
about a year ago
Before I started Ashwagandha, the time while I laid on bed to hopefully getting sleep was filled with thoughts that just turned and turned, like channels full of information on TV being turned every second. Ashwagandha helps to slow these thoughts down and sometimes, stops the ruminating so I can finally get some sleep. Without it, these flickers of thoughts would churn in my mind for as long as I laid there. I am so glad I found Ashwagandha. It's not perfect, as my sleep problems run deep, but it does help quite a bit.
Page
1