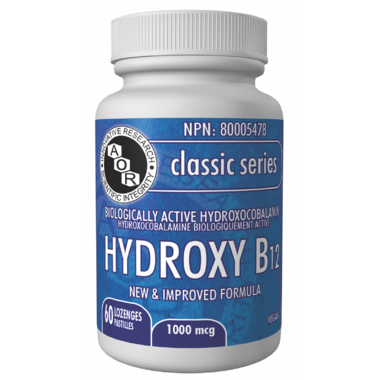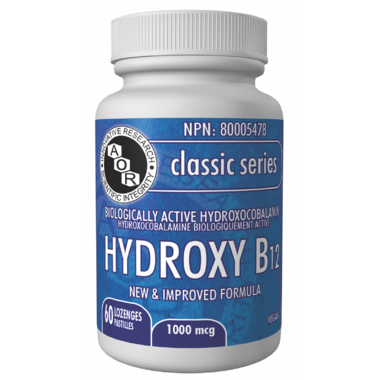 Helps Rid the Body of Cyanide
A unique form of B12
Required for methylation cycles
Lozenges sweetened with xylitol

Ingredients:
B12 (Hydroxocobalamin) 1000 mcg
Non-medicinal ingredients: xylitol, sodium stearyl fumarate, microcrystalline cellulose, hyprolose, rice syrup.

Caution:
Taking a daily prenatal multi-vitamin mineral supplement along with this product may result in constipation, diarrhea, and/or vomiting due to the high intake of iron. Consult a health care practitioner prior to use if you are pregnant or breastfeeding, or if you are allergic to cow's milk/dairy products.

non-GMO, Vegan, Contains no corn, nuts, peanuts, sesame seeds, sulphites, mustard, soy, dairy, eggs, fish, shellfish or any animal byproduct.