Helps Your Body Deal With Stress
60 Capsules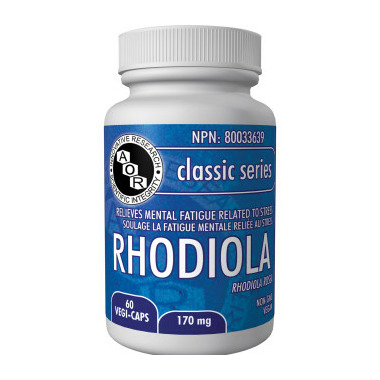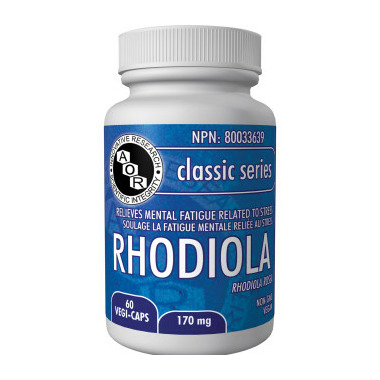 AOR Rhodiola
Helps Your Body Deal With Stress
60 Capsules
AOR Rhodiola is authentic Russian Rhodiola rosea, an herb with extensive traditional use in Siberia for adaptation to the rigors of life on the tundra of North-central Asia. Rhodiola, a powerful adaptogen, helps support focus, cognitive function, mental and physical stamina and helps relieve symptoms of mental fatigue related to stress.
Benefits:
A root extract with powerful adaptogenic activity
Enables the body to make the best use of its energy
Enhances physical and mental performance
A concentrated form of pure Rhodiola rosea root extract in an effective dose
Vegan
Gluten Free
Soy Free
Dairy Free


Directions:
Adult Dosage: Take 1 capsule twice daily on an empty stomach, not immediately before bedtime, or as directed by a qualified health care practitioner.
Cautions:
Consult a healthcare practitioner if you are taking antidepressant medication, hormone replacement therapy (HRT) or birth control pills, if symptoms persist or worsen, or for use beyond 6 weeks. Do not use if you have bipolar spectrum disorder. May cause irritability and insomnia, in which case, discontinue use.
Pregnancy/Nursing:
Consult a health care practitioner






Christine:
a few months ago
My naturopath had prescribed the AOR rhodiola to help me with adapting to a very stressful time at work. I actually do feel it is helping, and noticed this within a few days of starting it. I trust the quality of the brand. Just a note - try not to smell it when you open the bottle as it's a bit unpleasant!
Page
1