Apples To Apples Big Picture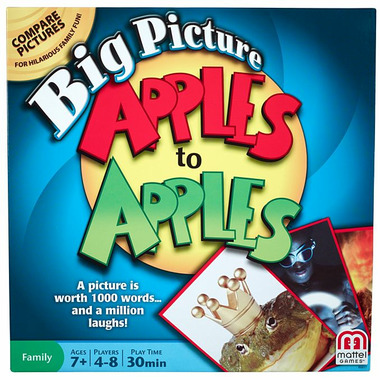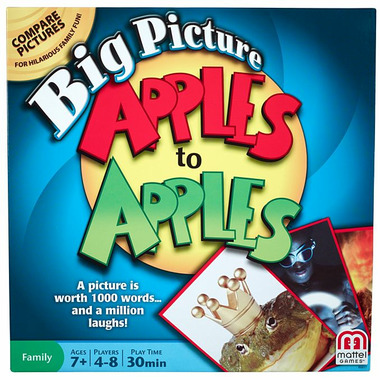 Apples To Apples Big Picture
Branching out from classic Apples to Apples game play, Apples to Applesٙ Big Picture introduces a whole new kind of creative fun players get to make hilarious comparisons by using outrageous picture cards! In this edition, players can boost the creativity and fun by drawing their own pictures on 4 unique cards. Be as silly or serious as you want!
Contains small parts. Not for children under 3.
Features:
With the Big Picture Apples to Apples֙ Game, a picture is worth 1000 words and a million laughs!
Classic Apples To Apples rules apply, but this version adds a twist by allowing players to make up hilarious comparisons with outrageous picture cards
Ages 7 and up; 4-8 players.