Atlas
Atlas 20% Zinc Oxide Ointment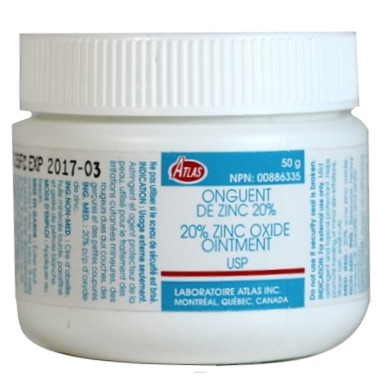 Atlas
Atlas 20% Zinc Oxide Ointment
Description
Mild astringent and topical protectant. Helps promote healing of minor skin irritations, diaper rash and small cuts.
Medical Ingredient: 20% w/w zinc oxide
Non-Medical Ingredients: beeswax, heavy mineral oil, paraffin and white petrolatum.
Shipping & Returns
Unfortunately, due to the nature of this item, we cannot accept any returns.
We are only able to ship this item to Canadian customers.
Click here for more information