ATTITUDE Nature+ Daily Shower Cleaner Eco Cleaner Citrus Zest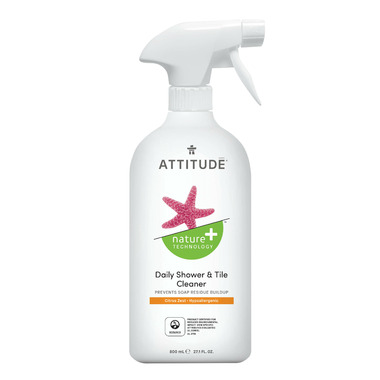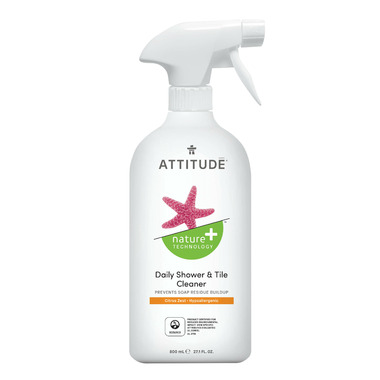 ATTITUDE Nature+ Daily Shower Cleaner Eco Cleaner Citrus Zest


Spray it daily on the wet surfaces of the shower, and ATTITUDE Daily Shower Eco-Cleaner will do all the work for you! Without threatening aquatic ecosystems, you'll obtain a sparkling clean shower. After all, why scrub when you can simply enjoy life?
Features:
Free of carcinogen ingredients and by products (IARC group 1 & 2)
Free of 1,4-dioxane and ethylene oxide, tested by independent laboratory
Certified eco-friendly by EcoLogo, the most recognized certification in North America
CO2 neutral: no contribution to climate change
Vegetable-based and biodegradable (OECD 301)
Free of glycol ether
Fragrance derived from natural ingredients, hypoallergenic, respect IFRA (International Fragrance Association) standards
Fragrance without CMR (Carcinogens, Mutagens or toxic for Reproduction) compounds
Not tested on animal
Vegan product
Septic tank safe
Made in Canada
Ingredients:
Water, Caprylyl glucoside, Myristyl glucoside, Alcohol, Fragrance.