ATTITUDE Nature+ Window & Mirror Cleaner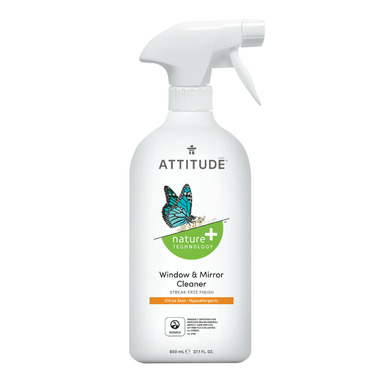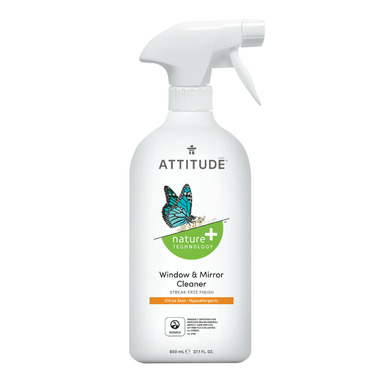 ATTITUDE Nature+ Window & Mirror Cleaner


Cleaning windows and mirrors without using corrosive or toxic chemicals? That's what ATTITUDE offers you! Because we know kids will stick their fingers on them. Why pollute their environment with products like ammoniac? ATTITUDE Window and Mirror Eco-Cleaner: green, healthy, effective.

When you choose to go green and natural, you are not choosing to compromise quality and performance. Check out this list of our favourite green and natural cleaners found on our blog, The Well!
Features:

Free of carcinogen ingredients and by products (IARC group 1 & 2)
Free of 1,4-dioxane and ethylene oxide, tested by independent laboratory
Certified eco-friendly by EcoLogo, the most recognized certification in North America
CO2 neutral: no contribution to climate change
Vegetable-based and biodegradable (OECD 301)
Free of ammonia
Fragrance derived from natural ingredients, hypoallergenic, respect IFRA (International Fragrance Association) standards
Fragrance without CMR (Carcinogens, Mutagens or toxic for Reproduction) compounds
Not tested on animal
Vegan product
Septic tank safe
Made in Canada

Ingredients: Water, Caprylyl glucoside, Myristyl glucoside, Alcohol, Fragrance

Tip: When washing your windows, use newspapers to wipe them off and then recycle that Sunday paper!