Aveeno Baby Eczema Care Cream
Steroid-Free & Fragrance-Free
166 mL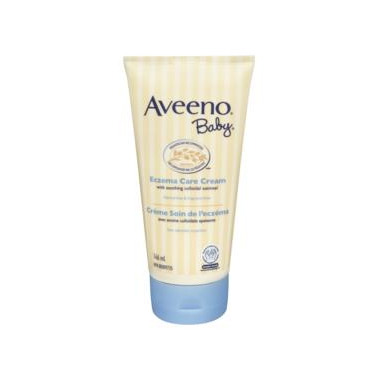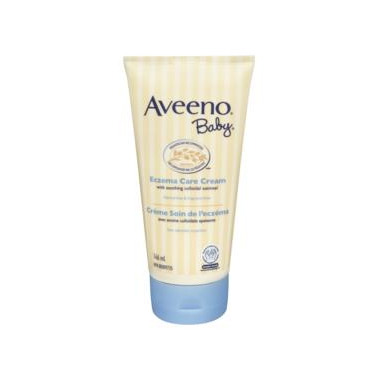 Aveeno Baby Eczema Care Cream
Steroid-Free & Fragrance-Free
166 mL
This patented Triple Oat formula soothes and moisturizes to help care for your baby's delicate skin with eczema. Developed with leading dermatologists, this innovative cream moisturizes to help strengthen the skin's natural barrier function and prevent the recurrence of itching and irritation caused by eczema.
Essential Active Naturals: soothing colloidal oatmeal, pure oat essence (an emollient), and ceramides (essential lipids found within the skin's surface that help enhance the skin's protective function by locking in moisture).
Non-Medical Ingredients: oat kernel extract, oat kernel oil, benzalkonium chloride, ceramide 3, cetyl alcohol, distearyldimonium chloride, glycerin, isopropyl palmitate, methylparaben, panthenol, petrolatum, sodium chloride, steareth-20, water.
Chemical Name: Colloidal Oatmeal
Dosage: 1.0%