Aveeno
Aveeno Intense Relief Hand Cream
Aveeno
Aveeno Intense Relief Hand Cream
97 mL
Aveeno Intense Relief Hand Cream
is rated out of
5
by
25
.
---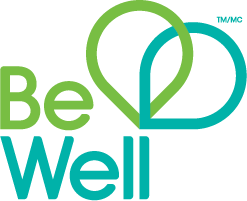 Spend $20 on Body Moisturizers & Skin Treatments & get 5,000 Be Well points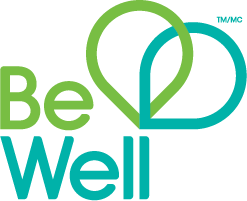 Spend $20 on Body Moisturizers & Skin Treatments & get 5,000 Be Well points
Description
This unique, non-greasy hand cream is specially formulated with natural oatmeal and rich emollients to help heal dry skin and form a protective glove against the elements. Unlike ordinary hand creams, AVEENO Intense Relief Hand Cream protects and moisturizes skin for 24 hours and even lasts through hand washing.
Rated

5

out of

5
by
Iceberg
from
Totally recommended
I have a very dry skin so I need to use a Hand cream all the time, maybe up to 4 times during the day. I was looking for a new one and I saw the Aveeno Intense Relief. I've never used Aveeno products before, but the package looks pretty and it's said that "lasts through hand washing for 24 hours", and of course I thought "Oh, please... Can't be true" But guess what! It actually lasts longer than any other hand cream I used and it can't be washed with water! Unless you really try... Thank you so much, it's perfect!
Date published: 2014-09-27
Rated

5

out of

5
by
Elaine70
from
Great for Dry Hands
Have tried many hand care products and this by far is the best I have ever used. Can see the difference almonst immediately and the feel is a softer more relaxed look. Aging can not be stopped but this product really helps improve the look and feel to my hands. Love the product though it is a bit expensive for a person on a limited budget. Great product nonetheless!!!!
Date published: 2017-06-19
Rated

5

out of

5
by
Fiona
from
Amazing hand cream
I have been using Aveeno Intense Relief Hand Cream for years, ever since I was in university. I find that it is the most effective hand cream I have ever used - it even beats the fancier and pricier hand creams, such as L'Occitaine. I love how moisturizing it is without being greasy. It always soothes my dry hands and works well with cracked skin as well. Best of all, the effects last even after hand-washing! This is an affordable and highly effective hand cream for anyone out there. Recommended for sure!
Date published: 2018-12-03
Rated

5

out of

5
by
Ashley
from
Awesome hand cream
Aveeno products in general tend to be of good quality, and this hand cream is no exception - it is thick and designed to be effective at reliving very dry skin, and in turn keeps skin moisturizered for a long time. Definitely recommend this hand cream.
Date published: 2020-03-11
Rated

5

out of

5
by
Simi
from
The best hand cream!
I get really dry hands during the winter time and this is the only hand cream that I use. It always helps with itchiness and cracked hands.
Date published: 2022-01-07
Rated

5

out of

5
by
Jinjin
from
❤️❤️❤️
Love this Aveeno intense relief hand cream.. recommended for mommies at home. It maintains my hands smooth
Date published: 2017-07-23
Rated

5

out of

5
by
KS88
from
Works great!
This is my favourite hand cream! I keep one on my desk and my daughter has started using it often too.
Date published: 2022-01-04
Rated

5

out of

5
by
CaTa71
from
Is the best that I have used
I used every night and some time, one time for all the day,
Date published: 2016-02-23