A.Vogel Echinaforce Colds Tablets

Made with 400 mg of Fresh Echinacea tincture per tablet. Prevent colds, get your immune system ready! Helps relieve symptoms of upper respiratory tract infections, such as the common cold. Take at the first sign of infection.
Features:
A.Vogel Quality Organic fresh extract
Fresh organically grown Purple Coneflower (Echinacea purpurea)
Clinically proven
Organic cultivation certified by Bio Suisse
Sugar and gluten-free
A.Vogel Echinaforce® Echinacea Tablets helps your immune system stop germs before an infection takes hold. The active ingredients in this remedy decrease the ability of infectious agents to penetrate within the body's cells. They also improve the speed at which the immune cells respond to invading germs.

A.Vogel Echinaforce® Echinacea Tablets can be taken daily for prevention of infections. Prevention is especially important for those who are more vulnerable to developing infections, it helps to:

Maintain an immune system that remains on alert and deals promptly with the first signs of infection
Reduce the need for antibiotics or other prescription medication
Helps maintain a better quality of life with fewer sick days away from school or the office.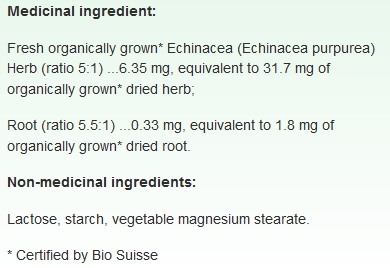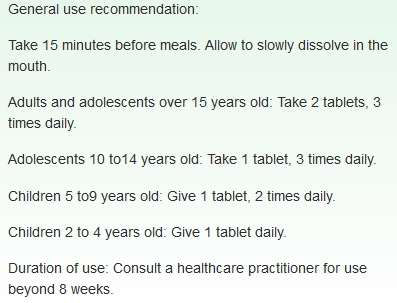 sugar free, gluten free, organic, natural