B. Toys Elemenosqueeze Blocks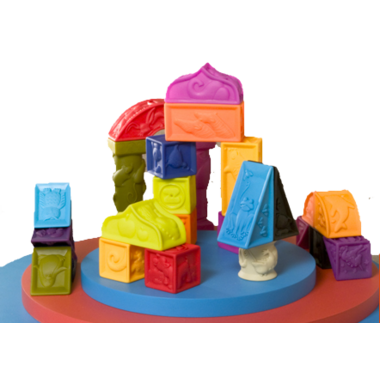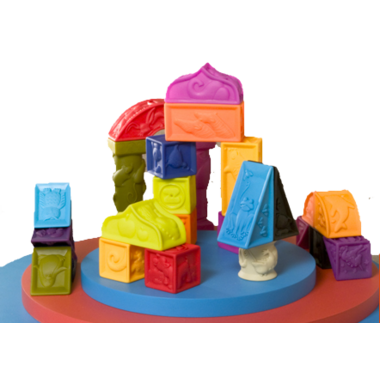 B. Toys Elemenosqueeze Blocks
These squeezable first ABC blocks are soft enough for babies yet so full of play possibilities kids will enjoy them for years. Build with them, learn the alphabet from them and someday spell words with them!
Features:
Set includes 26 alphabet blocks (one for each letter with corresponding animals). Great blocks for babies: squish 'em and they squeak!
Handy storage pouch included for easy pick up
Chew on them (BPA Free)
Toss them in the tub
Learn the alphabet
Build your masterpiece
Keeps kids busy for years!
Suitable for ages 6 months and up.