B. Toys One Two Squeeze Blocks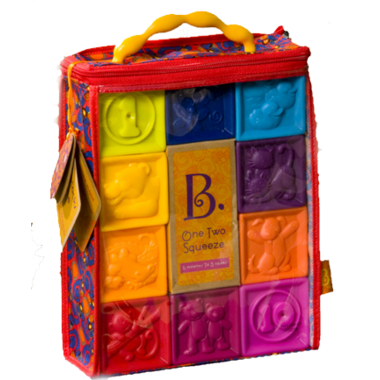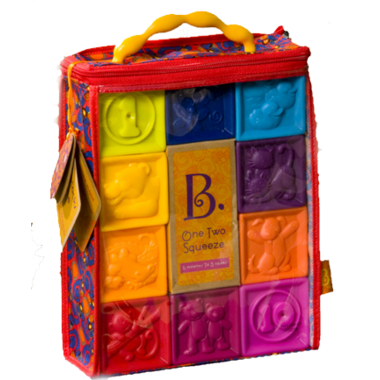 B. Toys One Two Squeeze Blocks
B. One Two Squeeze Blocks include ten blocks hand sculpted on every side. Stackable, Squeezable, floatable, squeakable, chewable.

Features:

Friendly animals & numbers
1 to 10
Hand-sculpted relief pictures grace every side of every block
Stackable
Squeezable
Floatable
Squeakable
Chewable (BPA Free)
Each block is 2.13"
Suitable for ages 6 months and up.
Lily:
about a year ago
The blocks are soft so I don't need to worry about my baby falling on and hurting himself on these blocks. They also have a cute squeak but, like most squeak toys, have a hole in each block, making it difficult to clean. You are to spot clean only because if you submerge it in water, there's a possibility mould would grow inside it as it's difficult to fully dry the block. As well, the cardboard "block" in the centre takes up space in the bag and I wish it was replaced with an additional 2 blocks instead. Love that the packaging is so eco friendly!
Page
1