B. Toys Toulouse Lap-Trec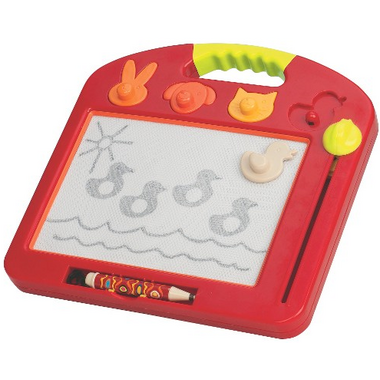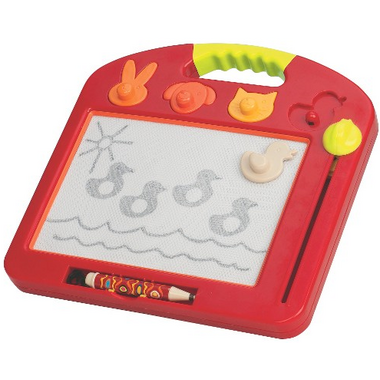 B. Toys Toulouse Lap-Trec
A never-ending sketchpad, just in case your ideas are never-ending, too.
Features:
Magnetic sketch board erases easily
Pull the knob for a clean slate
Pillowy beanbag lap desk
4 magnetic animal stamps
Faithful pencil stays in cubby when not in use
Built-in handle. Art to go-go!
Dimensions: 12.25" x 3.5" x 12"
Suitable for ages 18 months and up.
Hannah:
a few months ago
One of the best doodle boards on the market. This is very high quality and sturdy. My daughter loves the little animal stamps and there is a nice cushion pillow on the bottom as well. The stamps are also very high quality and makes nice clear stampings on the pad. Highly recommend!
1