Baby Gourmet Organic Banana Raisin Oatmeal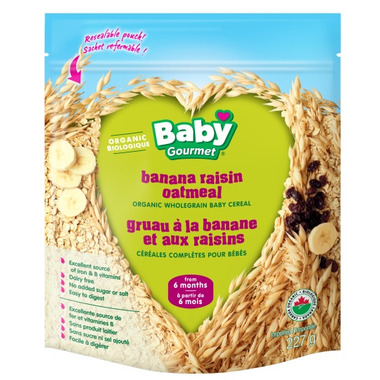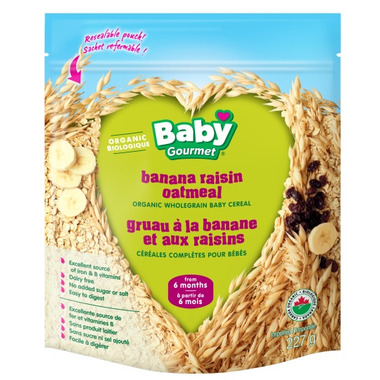 Baby Gourmet Organic Banana Raisin Oatmeal
Why not introduce the tasty goodness of organic fruit to your baby's wholegrain cereal. From 6 months on, Banana Raisin Oatmeal is an excellent source of iron and B vitamins along with calcium and vitamin C.

Features:
Excellent source of iron & B vitamins
Easy to digest
No added sugar or salt
Dairy free
No artificial colours or flavours
BPA-free package
Enriched with niacin, riboflavin, and thiamine
Resealable pouch locks in freshness
Ingredients:
Organic oat flour, Electrolytic iron, Niacinamide, Riboflavin, Thiamine, Mononitrate, Sunflower Lecithin.
Baby Gourmet is transitioning to a new resalable pouch. During this time you may still receive the original spout packaging.