Baby Gourmet Plus Coconut, Kiwi & Mangosteen With Quinoa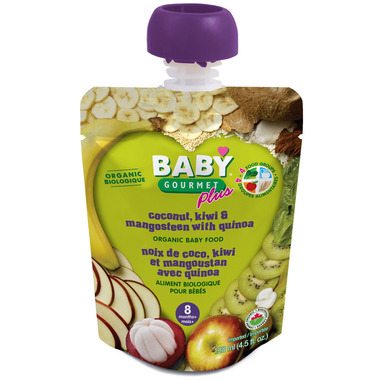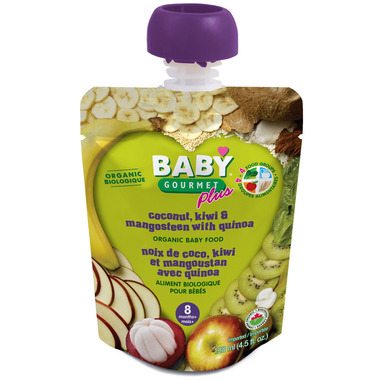 Baby Gourmet Plus Coconut, Kiwi & Mangosteen With Quinoa
Baby Gourmet Plus is Mom's secret for getting babies to love what's good for them! Your baby will love the tastiness of Baby Gourmet Plus Coconut, Kiwi & Mangosteen With Quinoa.
Features:
BPA-Free packaging
No added sugar or salt
No gluten ingredients
Excellent source of vitamin c, a dietary antioxidant
Ingredients:
Organic apple, organic banana, organic kiwi, organic greek yogurt, organic coconut milk, organic spinach, organic mangosteen, organic quinoa, organic lemon juice concentrate, ascorbic acid.