Baby Gourmet Vanilla Banana Berry Risotto Baby Food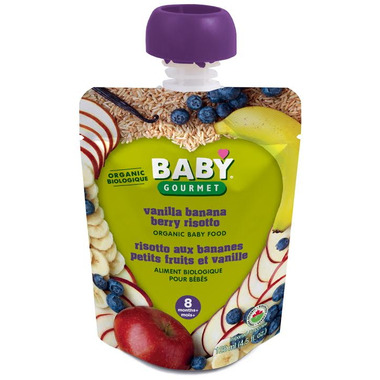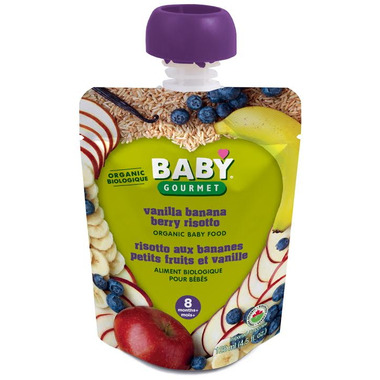 Baby Gourmet Vanilla Banana Berry Risotto Baby Food
Babies will enjoy this delicious vanilla bean rice pudding with added bananas and blueberries.
Advantages:
Organic
65% Daily Value Vitamin C
No Added Sugar, No Added Salt
Nut Free
No Fillers
Kosher
BPA Free Packaging
Ingredients:
Organic Banana,Organic Apple, Organic Brown Rice, Water, Organic Blueberry, Pure Organic Vanilla Extract, Ascorbic Acid, Organic Lemon Juice Concentrate



Nicole:
more than a year ago
Both my baby and my toddler love this stuff in every flavour we've tried. The packaging is convenient and in a pinch they drink it right from the bag. My only complaint is that it doesn't come in larger sizes as my skinny little 9 mos old will eat 3 or more of these in a sitting.
Page
1