Baby Jogger City Select Single Child Tray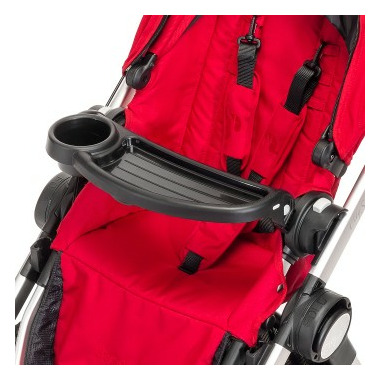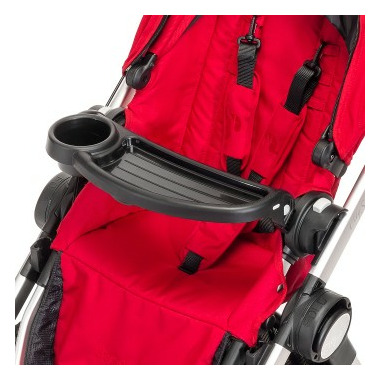 Baby Jogger City Select Single Child Tray
Every child can easily find his or her drink and snacks with the City Select® Child Tray. It's easy to clean and opens on one side so your child to get in and out of the stroller. You can even fold the stroller with the tray attached.
Darryl:
more than a year ago
Well, you bought your baby jogger city select, so you need this, even though it's half the price of the umbrella stroller you should have maybe settled with in the first place. When your kids get grumpy, you put them in the stroller with some grapes which you lovingly cut into quarters. You get to enjoy some sunshine and glorious silence. Plus the tray adds a certain amount of protection from flying out of the stroller, so once my kids are 1 there isn't really a need for straps with this attached.

The design seems to have changed since I bought the one for my first seat in 2012, the tray no longer snaps fully off the mounts. Luckily the mounts come off the seat fairly easy so you can still wash the congealed grape goo off in the sink.

This costs half as much in the USA, but price aside (and price can't be that much of an issue if you bought the stroller), there is no reason not to buy this. It will make your life better.
Page
1