Bach Mustard Flower Essence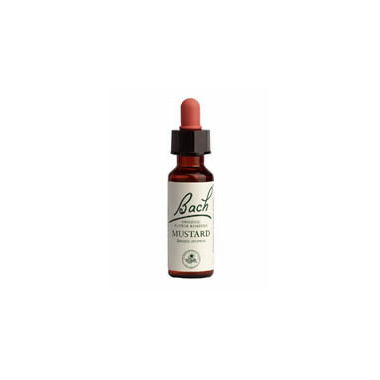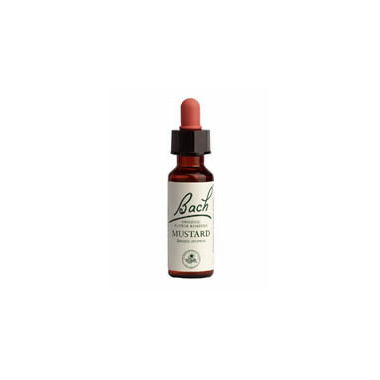 Bach Mustard Flower Essence
"Those who are liable to times of gloom or even despair, as though a cold dark cloud overshadowed them and hid the light and the joy of life. It may not be possible to give any reason or explanation for such attacks. Under these conditions it is almost impossible to appear happy or cheerful." – Dr. Edward Bach

Features:

Keyword: Depression, deep gloom for no reason
Human indication: When you feel depressed for no reason. Like a dark cloud that destroys normal cheerfulness.
Animal/pet indication: If your pet seems depressed for no reason
Directions: How to take a single BACH® remedy: Take 2 drops in mouth or in water, sip at intervals. Repeat as needed. How to take multiple remedies: You can combine up to 7 remedies to make your personal blend. Fill a clean 30 mL BACH® mixing bottle 3/4 full with spring water. Add 2 drops of each remedy to the water. Take 4 drops of your blend a minimum of 4 times a day.
Medicinal Ingredient: 5X DILUTION (HPUS) Sinapis arvensis 27% Alcohol

Claims based on traditional homeopathic practice, not accepted medical evidence. Not FDA evaluated.