Band-Aid Hydro Seal Advanced Healing Finger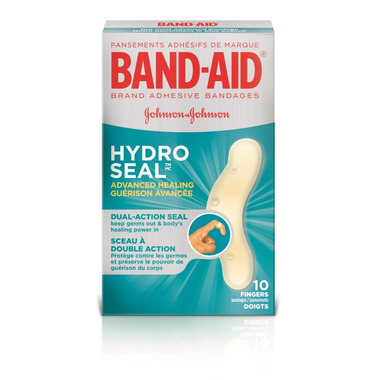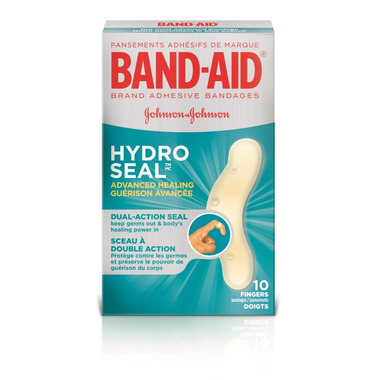 Band-Aid Hydro Seal Advanced Healing Finger
Band-Aid Brand Hydro Seal Advanced Healing Bandages are clinically proven to help heal wounds faster and minimize the appearance of scars. These bandages have a 100 percent waterproof seal that provides long-lasting protection against dirt and germs. Ultra-flexible material outperforms, outflexes, and outlasts ordinary bandages, so you can move on with your day.
Features:
Seals out water, dirt, and germs
Hydrocolloide technology helps relieve pain
10 sterile gel cushion bandages
Usage:
Wash the affected area and dry thoroughly. To ensure the bandage properly adheres, it is recommended that you do not apply creams, ointment, or lotions to the wound. Carefully remove the white paper tabs and apply the gel bandage directly on the wound. There is no pad.Within 24 hours of application the product will begin to swell and a white bubble will appear over the wound. This signals that your body's natural healing process has begun. This bandage is designed to deliver multi-day protection. You can wear it until it begins to detach. If removal is required, carefully loosen one end by stretching it along the skin. Do not pull upwards.
Caution:
Sterile unless individual wrapper is opened or damaged. For medical emergencies seek professional help.