Band-Aid The Incredibles 2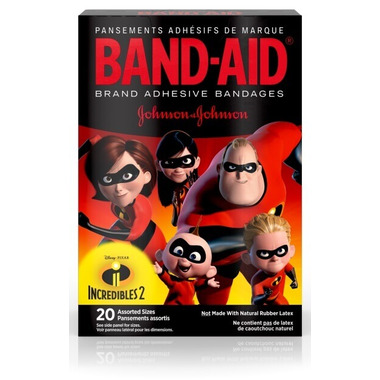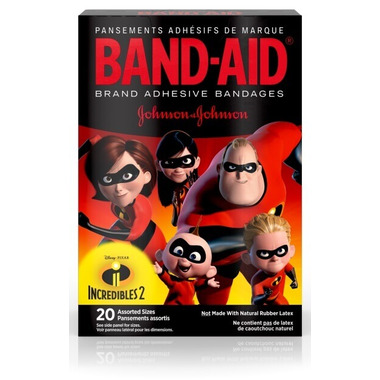 Band-Aid The Incredibles 2
Cover and protect kids' minor cuts and scrapes. These Band-Aid Brand adhesive bandages are decorated with your children's favorite Incredibles characters to make healing more fun!
Features:
20 sterile adhesive bandages
Assorted Sizes
Covers and protects minor cuts and scrapes
HURT-FREE® pad doesn't stick to wound and minimizes pain during bandage removal
Decorated bandages feature The Incredibles 2 characters
Not made with natural rubber latex
Dosage:
For best results, apply bandage to clean, dry skin. Change bandage daily, when wet, or more often if needed.
Caution:
Sterile unless individual wrapper is opened or damaged. For medical emergencies seek professional help.