Barbara's Peanut Butter Puffins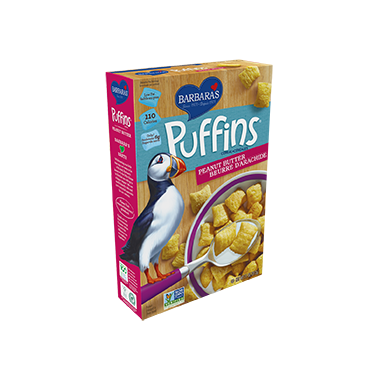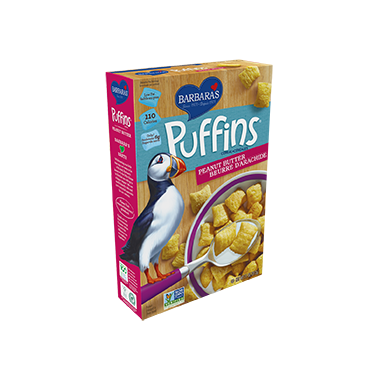 Barbara's Peanut Butter Puffins
Amazing is another word for Peanut Butter Puffins' unbeatable corn and peanut flavour combo. Super rich flavour meets super crunch with this cereal!
Features:
Ingredients: Corn, cane sugar, whole grain oats, peanut butter (peanuts, salt), rice flour, sea salt, baking soda, unsulfured molasses, tocopherals (antooxidants to maintain freshness.
Contains Nuts and Oats. Made in a facility that processes milk, hazelnuts, almonds, and wheat.