One Degree Quinoa Cacao Granola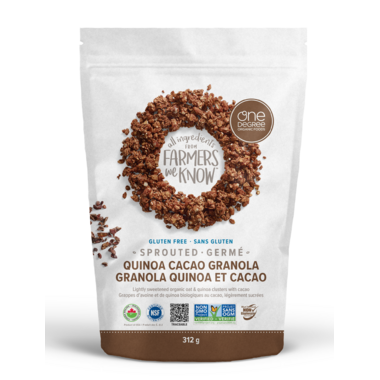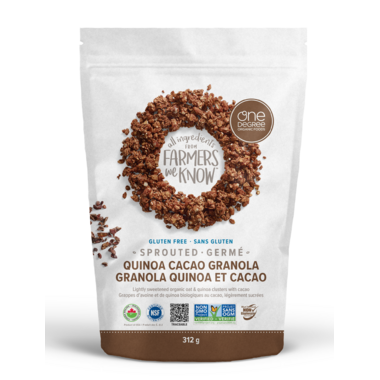 One Degree Quinoa Cacao Granola
The wholesome goodness of this delicious granola starts with sprouted oats, a rare treat for breakfast. Next One Degree adds pure cacao and a remarkable ancient grain, sprouted quinoa.

Ingredients:
Sprouted gluten-free organic oats, organic cane sugar, organic brown rice syrup, sprouted organic brown rice, organic sunflower oil, sprouted organic quinoa, organic cacao powder, unrefined salt, tocopherols (Vitamin E).
Warning: Produced in a facility that contains: Soy, Sesame, Tree nuts, and Dairy.