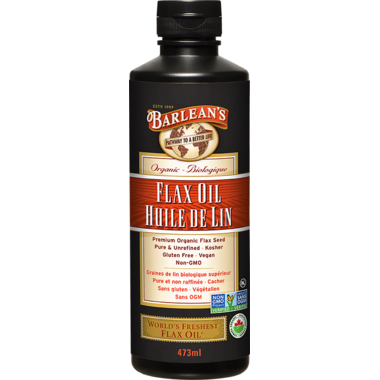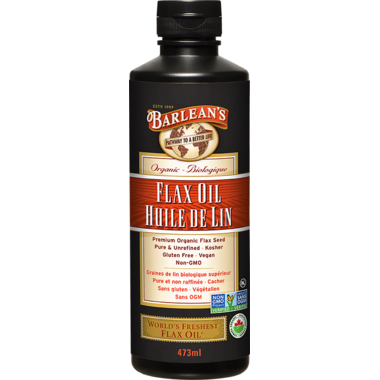 This clear Flax Oil is a pure and unrefined source of plant-based, vegetarian Omega-3 fatty acids. Vegans, raw food enthusiasts and chefs all enjoy this clear flax oil for its numerous health benefits, mild flavor and versatility.
Benefits and Features:
Wholesome fresh taste
100% Canadian Flaxseed
Pure & Unrefined Raw Food
High in Vital Omega-3 Fatty Acid (ALA)
Recommend Dosage:
1-2 Tbsp Daily. Can be used in Salad Dresseings, mixed with Yogurt, Cottage Cheese, Oatmeal, Belnded Beverages & Protein Drinks
Ingredients:
Organic Flaxseed Oil


Organic, Kosher, Vegan, Gluten Free, Non GMO Keep out of reach of Children.