Barlean's Olive Leaf Complex Throat Spray Peppermint Flavor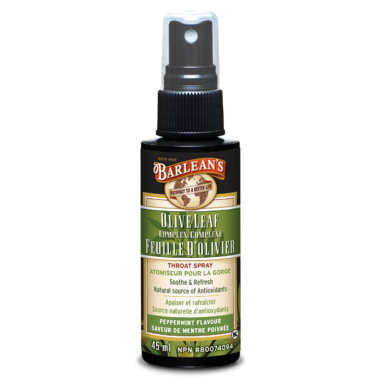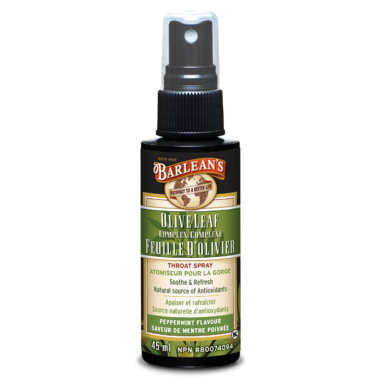 Barlean's Olive Leaf Complex Throat Spray Peppermint Flavor
Olive Leaf Complex Throat Spray is a convenient, super-antioxidant solution for promoting a healthy immune system and season wellness. Natural peppermint, lemon and sage are refreshing and soothing to the throat. It contains a full Spectrum Complex of Beneficial Olive Polyphenols.
Benefits and Features:
Soothing and refreshing
Immune support and seasonal wellness
Full spectrum complex of beneficial olive polyphenols plus natural peppermint, sage & lemon
Recommend Dosage:
3-5 Sprays every 30 min as needed
Ingredients:
Olea Europaea Leaf Extract, Glycerine, Water, Peppermint Oil, Menthol, Sage Leaf Extract and Lemon Flavor
Do not give to kids 2 yrs or younger without medical advice. Consult your healthcare provider prior to use if you are pregnant, nursing or have a history of low blood pressure. Keep out of reach of children.