Barney Butter Bare Smooth Almond Butter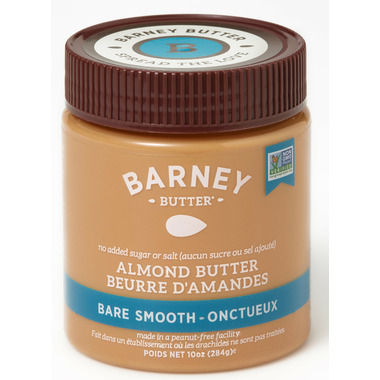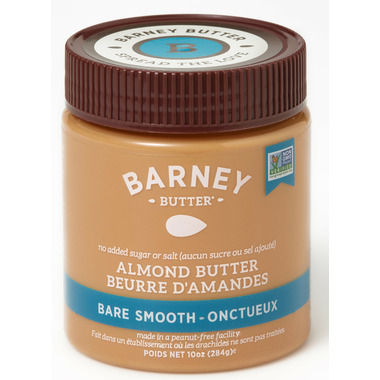 Barney Butter Bare Smooth Almond Butter
OK, let's say you love the texture and quality of Barney Butter, but you quit sugar or your doctor banned sodium from your diet. The "Bares" are for you. Enjoy the same Barney texture and quality without the added sugar or salt. The "Bares" are also a great addition to other foods that may already have sugar or salt.
Barney Butter is made in a peanut-free facility! Their dedicated facility guarantees that Barney Butter is truly free of peanut particles and contaminants. Perfect for peanut free environments like schools and airplanes!
Features:
Pure, smooth and spreadable
No added salt or sugar
Even better for baking or smoothies
GMO- free, gluten- free, peanut- free, kosher, vegan
Made in a peanut- free facility
Ingredients:
Blanched Roasted Almonds and Palm Fruit Oil. Barney Bare does not contain added sugar and salt.