Batiste Dark and Deep Brown Dry Shampoo
With a Hint of Colour
200 mL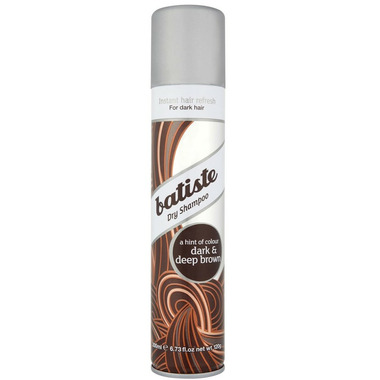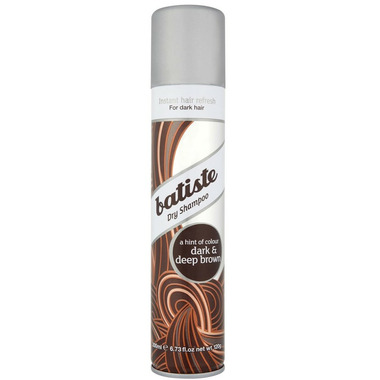 Batiste Dark and Deep Brown Dry Shampoo
With a Hint of Colour
200 mL
Bold browns! The hint of color keeps the intensity in your hair and helps blend in root regrowth and any stray greys without the worries of white marks.
Make everyday your runway with Batiste Dry Shampoo. This multi-award winning hair hero is the perfect quick fix for great looking hair between washes. A few quick bursts instantly transforms your look. Hair looks clean and fresh with added body and texture. No water required! It's the perfect way to extend your blow dry, free up time in the morning or give your hair a new lease on life whenever, wherever it needs it.
How to Use Batiste Dry Shampoo:
Shake can vigorously and spray Batiste into the roots, keeping the nozzle 30cm from hair
Massage through with fingertips
Brush hair and style as usual
AC:
a few months ago
Dry shampoo is a staple in my routine. With thin hair that becomes oily easily, this dry shampoo helps extend my hair washes from what used to have to be every day to every 2 days (and sometimes longer). I love that its tinted and doesn't leave my dark hair looking white/grey like the original version. Definitely a product worth having.
Page
1