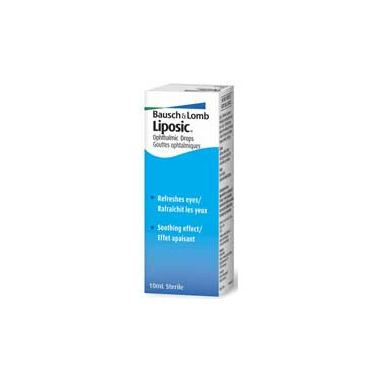 Description
Liposic Ophthalmic Drops have a refreshing and soothing effect on the eyes. Liposic Ophthalmic Drops improves the moistening of the ocular surface in the presence of irritation, burning or tiredness of the eyes.
Refreshing and soothing effect on the eyes

Based on the structure of the natural tear film

Replicates all layers and improves the stability of the tear film

Provides long lasting hydration

Apply 10-15 minutes prior to inserting contact lenses
Shipping & Returns
Unfortunately, due to the nature of this item, we cannot accept any returns.
We are only able to ship this item to Canadian customers.
Click here for more information