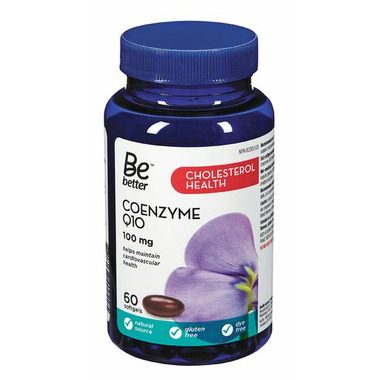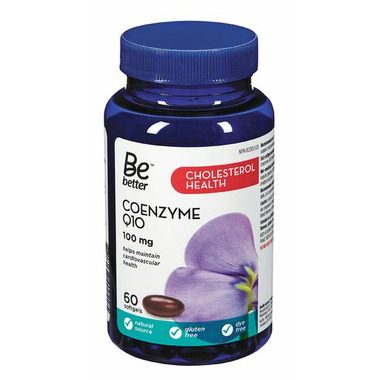 Be Better CoEnzyme Q10 is a natural, gluten free, and dye free supplement to help maintain cardiovascular health.

Ingredients: Coenzyme Q10 (bacteria or yeast) ---100 mg, Rice bran oil, softgel capsule (gelatin, glycerin, purified water, carob), d-alpha tocopherol.

Dosage: 1 softgel daily or as recommended by a physician.

Consult a physician prior to use if you are pregnant or breastfeeding, or if you are taking blood thinners or blood pressure medication.