Be Better Echinacea Tincture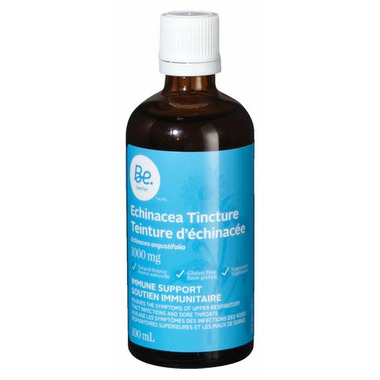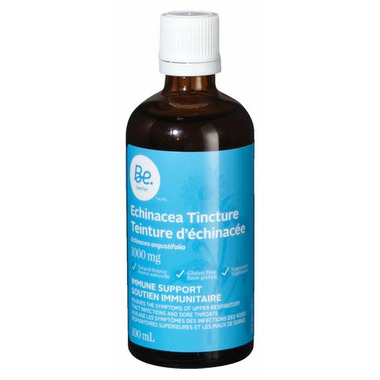 Be Better Echinacea Tincture
The Be Better Echinacea Tincture is a natural, gluten free, and vegetarian immune support that helps relieve symptoms of upper respiratory tract infections and sore throats.

Dosage: At the first sign of infection, 2 mL 5 times daily or as recommended by a physician. Consult a physician for use beyond 8 weeks.

Ingredients: Organic Echinacea purpurea (aerial parts and root in a 95:5 ratio) liquid extract 1:1 in 40% pure grain alcohol by volume --- 1000 mg, purified water, ethanol.

Do not use if you are allergic to plants of the Asteraceae/Compositae/Daisy family. Consult a physician prior to use if you have a progressive systemic disease, or if you are taking immunosuppressants.