Be Better UltraCran Whole Cranberry Berry Concentrate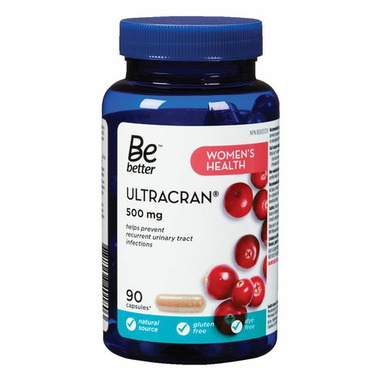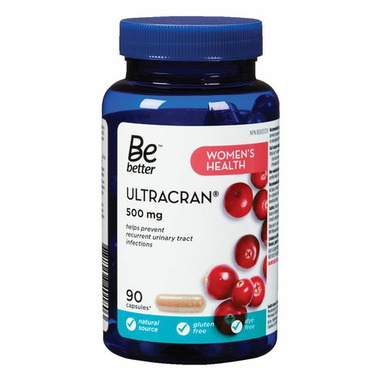 Be Better UltraCran Whole Cranberry Berry Concentrate
The Be Better UltraCran Whole Cranberry Berry Concentrate is a natural, gluten free, and dye free women's health supplement that helps prevent recurrent urinary tract infections.
Dosage
: 1 capsule daily, with a full glass of water at mealtime, or as recommended by a physician. Use for a minimum of 4 weeks to see beneficial effects
Ingredients
:
UltraCran® Cranberry 36:1 Concentrate (Vaccinium macrocarpon) (fruit) --- 500 mg (Provided by 18,000 mg of fresh cranberries)
Gelatin capsule (gelatin, purified water), rice starch, silica, magnesium stearate.
Consult a physician prior to use if you have a history of kidney stones or are taking blood thinners. Consult a physician if symptoms persist or worsen.