Bean Head Specialty Whole Bean Coffee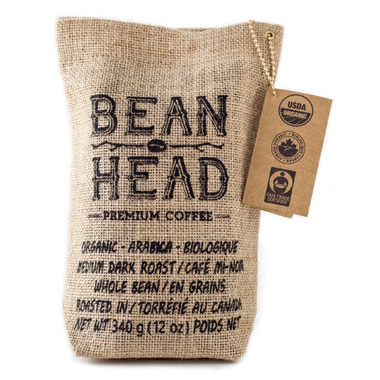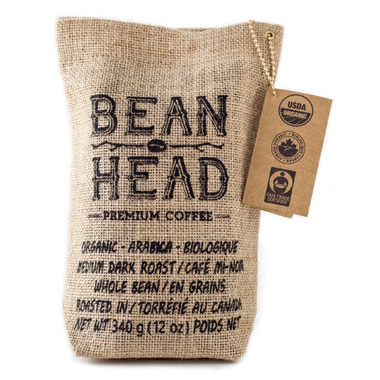 Bean Head Specialty Whole Bean Coffee
BEAN HEAD is an industry leading organic coffee company that has bridged the gap between high-end reserve coffee and affordability.
We should all be able to enjoy coffee that is not bitter, burnt, weak, dull and boring! BEAN HEAD's top rated blend, packed in its unique and authentic straw bag has defined a new standard of quality.
Features:
100% Organic
Fair Trade Certified
Roasted in Canada



tdotmakeupgirl:
more than a year ago
For me this coffee is okay. I like the ethos behind it better than I like it. I don't buy any high end coffee -- all my selections are in this same middle range and are organic and fair trade. But for me this coffee tastes inferior. Thinner and more bitter than others I have favoured more. Also, the outer straw packaging doesn't make any sense to me and seems wasteful, since it's merely decorative and not functional. Just one more thing to throw away.
1