Belly Bandit
Belly Bandit Original Post Pregnancy Belly Wrap Nude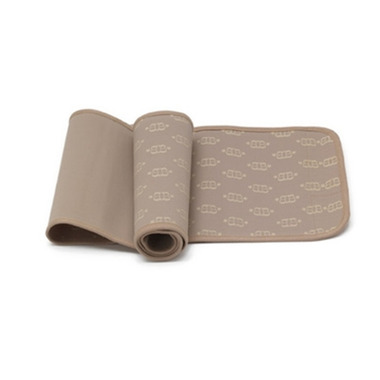 Belly Bandit
Belly Bandit Original Post Pregnancy Belly Wrap Nude
Description
Belly Bandit was created especially for a woman's post pregnant body. It is one-of-a-kind! This basic uncovered version is the ORIGINAL style that started the craze! They have created a customized medical grade garment specifically for the post pregnant women. The ultimate Bandita belly binding elastic is 100% latex free and can be adjusted to fit around the belly, waist and hips to create the ultimate slimming result. Providing unique powerful stretch and compress technology creates a garment geared to shrink your new shape.
The Original Belly Bandit® was made for the savvy no-nonsense mom on a belly busting mission. Simple, economical, effective and all together cute!
In order to receive maximum belly, waist and hip shrinking benefit you should wear this for 6-8 weeks post delivery.
Sizing (Fits Belly size):
XS - 28" - 32" (71 cm - 83 cm)
SM - 33" - 37" (84 cm - 95 cm)
MED - 38" - 43" (96 cm - 111 cm)
LG - 44" - 49 " (112 cm - 126 cm)
XL - 50" - 57" (127 cm - 145 cm)
Helpful hints for sizing your Belly Bandit:
In the eighth month many women will be the same size as they will be post delivery. Simply measure the circumference of your belly starting at your belly button. Choose the corresponding band for your size.
Just prior to delivery simply subtract 3 to 5 inches from your belly measurement. Select the corresponding band for that size.
If you purchase your Belly Bandit after you give birth, simply choose the corresponding band for your belly size.

Shipping & Returns
Unfortunately, due to the nature of this item, we cannot accept any returns.
We are only able to ship this item to Canadian customers.
Click here for more information