Betadine Antiseptic Cream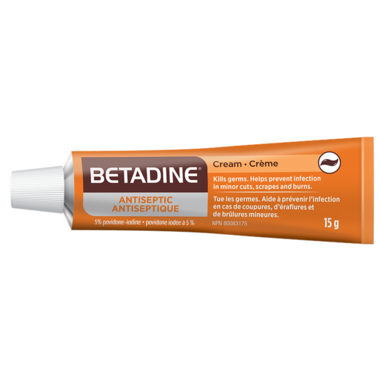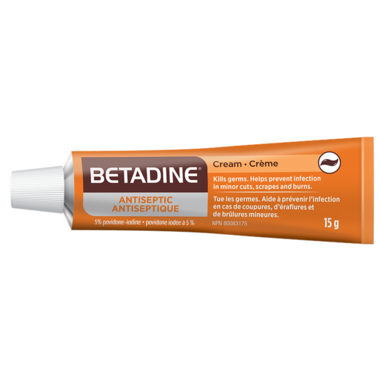 Betadine Antiseptic Cream
Trusted from hospital to home antiseptic spray contains povidone-iodine kills germs in cuts, scrapes, and burns helps prevent infection disinfectant liquid. First aid antiseptics to help prevent infection povidone-iodine, the active ingredient in betadine first aid spray, is active against a broad spectrum of pathogens, in-vitro kills germs antiseptic spray. Betadine antiseptic products have been trusted in hospitals for over 40 years and are used by doctors around the world.
Features:
Topical antiseptic to cleanse minor wounds: cuts, scrapes, minor burns, scratches and grazes
Kills germs and helps to prevent infections in minor cuts, wounds, abrasions and burns
Brown colour shows wherever BETADINE has been applied

Directions: Clean affected area. Apply a small amount to wound 1 to 3 times daily. May cover with a sterile bandage.
Ingredients: 5% Povidone Iodine

Caution:
For external use only. Avoid contact with eyes. If contact occurs, rinse with water. If swallowed, call a Poison Control Center or get medical help right away.