Bio-K+ Probiotic Capsules 50 Billion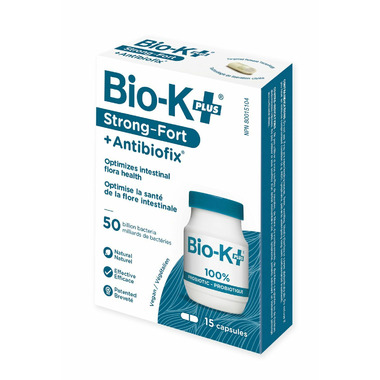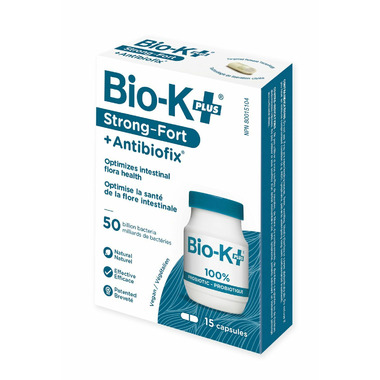 Bio-K+ Probiotic Capsules 50 Billion
Bio-K+ 50 Billion Probiotic capsules help to reduce the risk of antibiotic-associated diarrhea and optimizes intestinal flora health. Each capsule features targeted release technology, with an enterosoluble coating, ensuring that their component bacteria survive their passage through the intestinal tract.
Features:
Enteric coated
Vegetable Capsule
Patented strains
Dosage:
1-2 capsules daily.
Ingredients:
Medicinal Ingredients: Lactobacillus acidophilus CL1285, Lactobacillus casei LBC80R, Lactobacillus rhamnosus CLR2 Non-Medicinal Ingredients: Cellulose, hypromellose, ethylcellulose, medium chain triglycerides, sodium alginate, ascorbic acid, magnesium stearate, silicon dioxide, titanium dioxide, dextrose, powdered skimmed milk
Natural, Gluten freePlease be advised that Well.ca follows manufacturer guidelines for storing & shipping probiotics. This product will be shipped with an ice-pack to maintain product efficacy.