BioGaia Protectis Probiotic Drops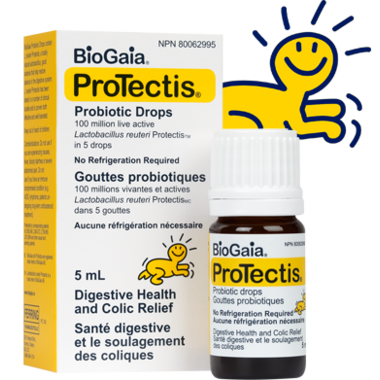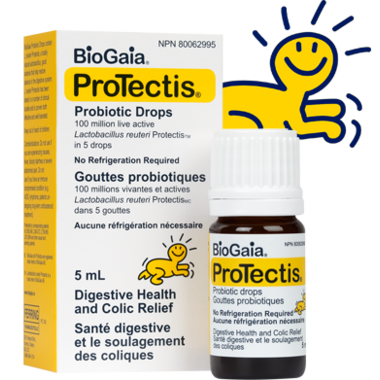 BioGaia Protectis Probiotic Drops
BioGaia Protectis Probiotic Drops contain L. reuteri Protectis, a totally natural lactobacillus, good bacteria that help restore balance in the digestive system. L. reuteri Protectis has been tested in a number of clinical studies and is proven both effective and well tolerated.

There are 100 million live active Lactobacillus reuteri Protectis in 5 drops.

Dosage: Take orally, 5 drops per day.

Ingredients: L. reuteri DSM 17938 (l. reuteri Protectis) Sunflower oil, medium chain triglyceride oil, silicone dioxide

Caution: Do not use if you are experiencing nausea, fever, bloody diarrhea or severe abdominal pain. Do not use if you have an immune compromised condition (e.g. AIDS, lymphoma, patients undergoing long-term corticosteroid treatment)

No Refrigeration Required.

Please be advised that Well.ca follows manufacturer guidelines for storing & shipping probiotics.