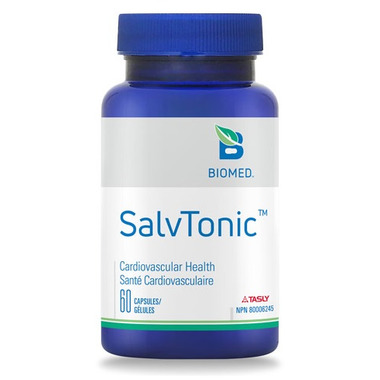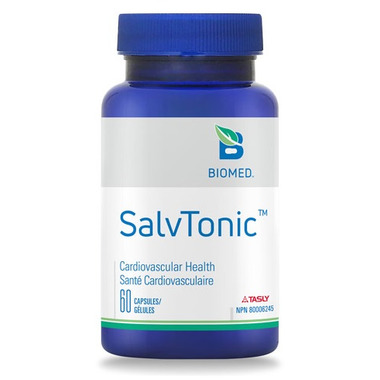 SalvTonic is a cardiovascular and microcirculation formula with herbs that provides multi-target protection for the heart and blood vessels. It acts to improve circulation, increase blood flow, lower total cholesterol, reduce plaque formation, and prevent thrombosis – all factors that contribute to angina, heart attack, stroke and pulmonary embolism. By increasing microcirculation, it assists in reducing angina and diabetic complications. In Traditional Chinese Medicine (TCM), it is used to invigorate blood, remove blood stasis and regulate Qi to alleviate pain in the chest due to stagnation of Qi and blood.

Features:

Improves microcirculation
Type 1 & 2 circulation and neuropathy
Safe with blood thinners and heart meds
Dosage: 1 capsule 3 times per day
Ingredients:

Salvia Miltiorrhiza (Danshen) Root Extract 52.28 mg
Panax ntoginseng (Sanqi) Root Extract 10.22 mg
1,7,7-Trimetthylbicyclo (2.2.1) heptan-2-one 5.00 mg
Caution: Do not use if pregnant or breastfeeding. Consult a health care practitioner if symptoms persist.

GMO Free, Vegan, Soy Free, Gluten Free, Dairy Free